Probate & Property Clearance:
Clearing out, downsizing or leaving a home of many years can seem overwhelming with a lifetime accumulation of meaningful 'stuff'.
How do you begin to find the right property clearance service to assist you? During this period of radical transition, making sense of special instructions and circumstances can be difficult and upsetting. You need to be certain that everything relating to the clearance is managed according to your wishes, correctly, honestly and on schedule. Smart Removals can do this for you.
We have provided individuals and families with the full range of essential services needed to manage a personal property clearance. Whether you are downsizing for an upcoming move or clearing the estate of a loved one, we tailor our property clearance services to fit your needs.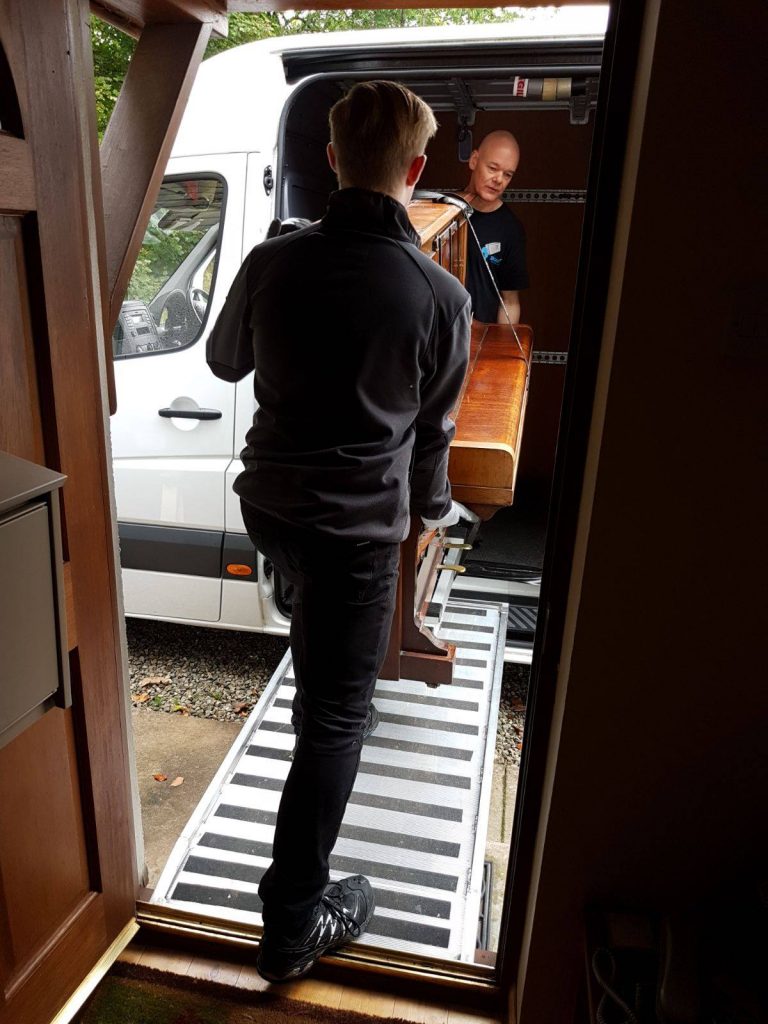 We take the stress out of moving!
Deceased Estate / Probate Clearance
We specialise in deceased estate clearance – we do all the hard work, so you do not have to.
We appreciate that it is a sensitive time for the whole family, which is why we will assist you in as many ways as we can by liaising with solicitors and estate agents, and even clean the property afterwards in preparation for tradesmen or to go on the market.
No job is too big for us – we can clear large and small areas. We are fully licensed and registered to carry waste, and will always recycle and reuse items where we can, in accordance with waste regulations. Prior to commencing a house or property clearance, we can prepare an informal, general list. This includes items that are to be put aside for family, auctioneers, charitable donations or disposal – depending on your priorities. Unless otherwise specified, all personal items like photographs and documents are put aside for the family or conveyancing solicitor.
Hoarder Clearance
We also have extensive experience with hoarder clearance – helping clients whose hoarding puts them, their homes and often their neighbours at risk. Clearing out and cleaning a home or property for any reason is a trying and stressful process. Whether you are relocating, clearing an estate, downsizing, or reducing the risk of hoarding, the details involved in getting the job done are unfamiliar terrain for most and can be overwhelming. We will free you from the burden of managing many details and schedules
Hoarding risks include fire hazard, property damage, public nuisance as well as threat to personal health, safety and wellbeing. Smart Removals has over 20 years experience working with people who are threatened with eviction or are having their discharge from the hospital delayed because of the hazardous conditions in their home. We work for our clients only. Smart Removals is not a "buy out", liquidation, or consignment dealer. We do not ever take possession of a client's property and do not own a gallery. We have no financial stake in any sale of a client's personal or real property, and would decline it if offered.
Decisions about distributions to heirs, friends and family members can be difficult and complicated. Some answers are determined by a will, others by tradition and personal preference. Smart Removals can help you and inform you about clearance, disposal and disbursement options. You decide who gets what and we arrange to get the right things to the right people. Smart Removals arranges for your donations to charities and wherever possible, will honour your preferences.
Deceased Estate / Hoarder Clean:
Freshen up clean means the minimum standard to which a home must be cleaned before the sale is final, or an apartment is returned to the landlord. Full clean means cleaning areas such as kitchen, bathrooms, floor, washing windows so that the home can be put on the market for sale and attract a higher sale price.
Property Clearance / Deceased Estate Services:
Specified or full property clearance

Hoarding / clutter clearance

Chattels moved into storage

Packing service for storage

Hazardous clearing & cleaning

Gas and electric meter readings