Don't put your back out – let our specialist piano moving services be music to your ears – we are in tune to your piano transportation needs. We specialise in the safe transit of pianos – from standard upright pianos to grand pianos – we'll remove the stress of moving them with our professional Piano Moving Service.
Pianos are delicate and diverse instruments – we have extensive knowledge and the necessary piano moving equipment to trust us move your treasured family piano safely.
We will care for your piano as if it were our own and ensure it reaches its destination safely.
A piano move doesn't necessarily mean it has to leave your home – you may want to relocate or reposition it – we will happily do that for you too. While you may have the muscle and manpower to hand, piano moving should never be attempted without professional experience. Never attempt to move a piano alone – you should always use professional piano movers.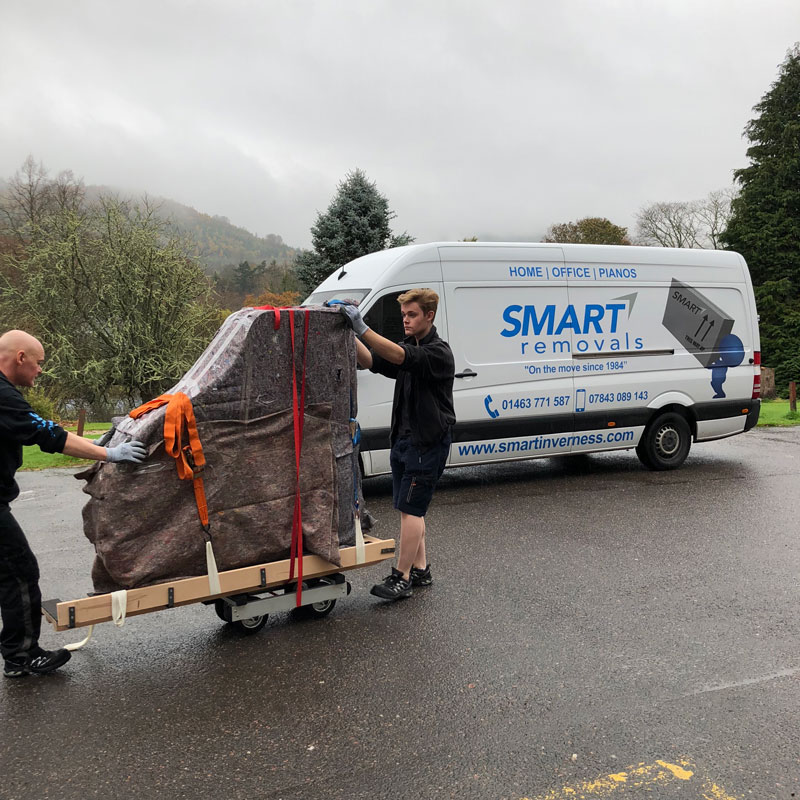 Contact us for a free quote. We may need additional information from you about your piano, possibly a photograph as well as access details. We have a wealth of experience when it comes to piano moving and transport hence the reason we need to cover every possible option prior to quoting.
Unless your piano is part of a house move, all piano moves are dedicated loads i.e we will not be transporting anything else and stopping en route to your destination. Your piano will be securely padded and wrapped for the journey in our clean and fully equipped vehicle so you can rest assured your piano is in safe hands.
Why Use Us:
We are a family run business offering a friendly, courteous and experienced piano move.
Needing an out-of-hours move? We offer evening or weekend piano moves to suit your schedule
If you'd like more information, please don't hesitate to contact us.